YouTube
Recommended stores to buy electronic components
I want to buy a lot of electronic components from now on, but I don't know where to get them.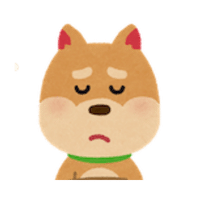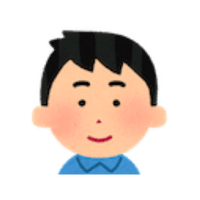 Let's take a look together at the stores that deal in electronic components!
In this article, I would like to introduce electronic component shops recommended for beginners in electronics, focusing on stores I usually use.
If you do not know where to buy parts, please refer to this page.
Recommended Online Shops
We start with the online store.
We took a survey on Twitter, and it seems that people are still overwhelmingly buying electronic components online these days.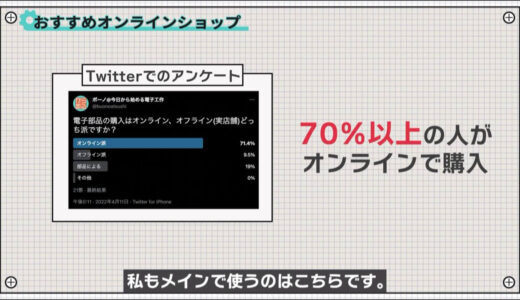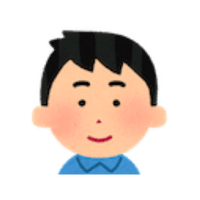 I also use the online store as my main source.
However, there are countless types of online stores, and at first it is difficult to know which one to choose.
For those who are interested, we recommend Switch Science and Akizuki Electronics.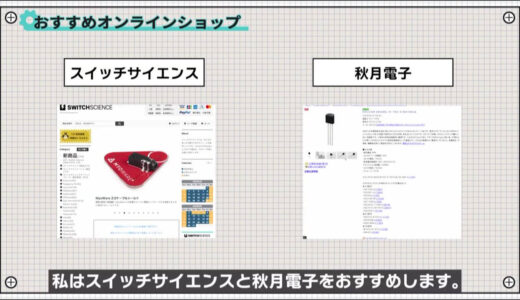 Switch Science does not have a large number of components, but because of this, you can feel the attention paid to each component, and each page carefully describes the specifications and cautions on how to use the product.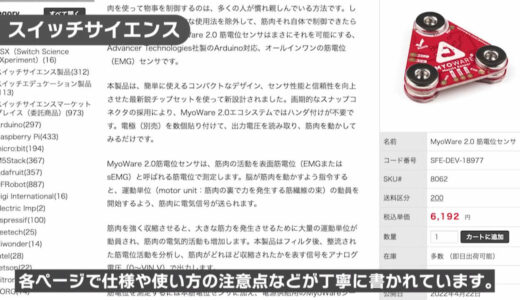 This makes it relatively safe to buy parts that you have never used before.
The site itself is also beautifully designed, making it a fun site to browse.
Akizuki Electronics is best known for its store in Akihabara, but it also has a well established online store.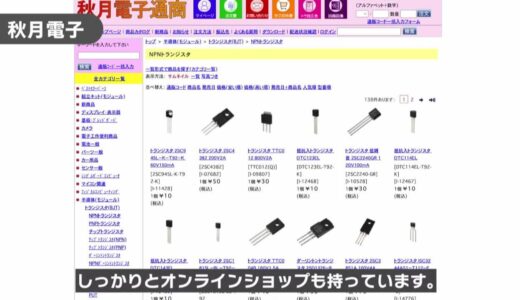 The online store, like Switch Science, has extensive information on each product page.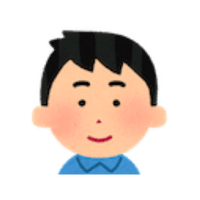 Also, the wide variety of parts we carry makes it possible to get most of the parts here.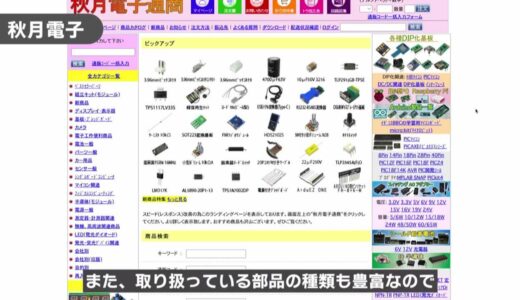 Basically, these two are sufficient, but there are a few other stores that can be a force to be reckoned with.
Sengoku Tsusho and Kyoritsu Eleshop are popular stores with actual stores in Akihabara and Nihonbashi, Osaka, respectively, which also have online stores.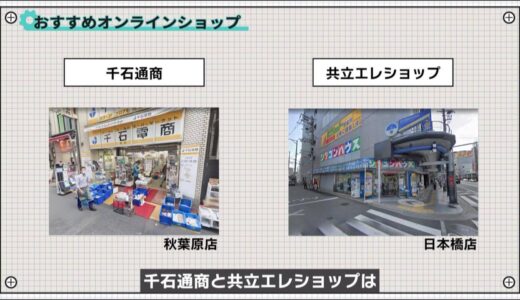 The assortment is as large as that of Akizuki Denshi, so these sites are also a strong option.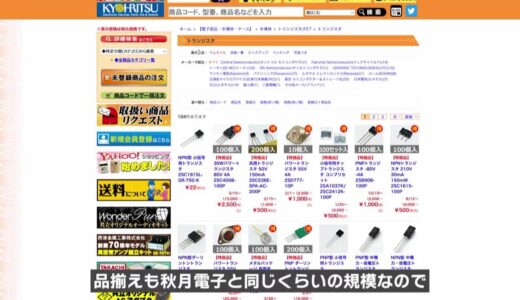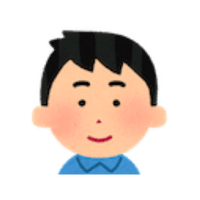 However, I personally have the impression that Akizuki is more polite as a product page.
Marutz and RS Online are, after all, characterized by the huge number of items they carry,Basically, I think it is safe to say that there are no parts that cannot be found here.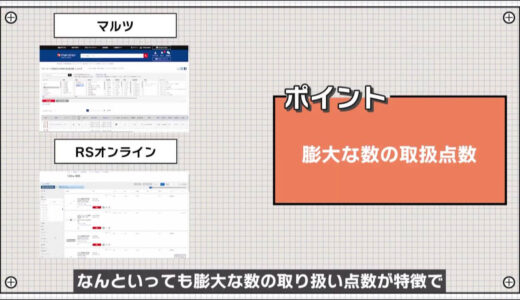 The site also has an extensive filter function that makes it easy to find parts.
However, in the beginning, you may feel a little bit intimidated because there are so many parts and technical terms are used as a matter of course.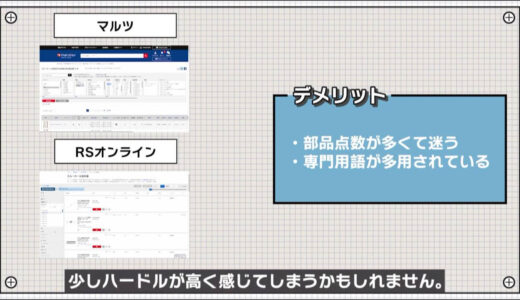 Although the variety is still small, Amazon has recently begun to carry more electronic components, so you may want to check there as well.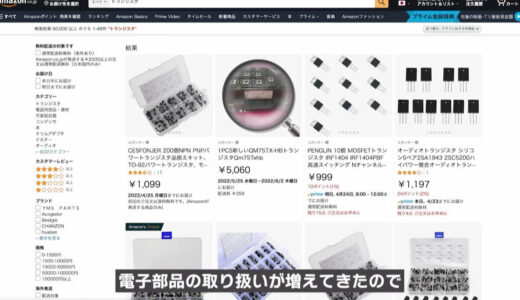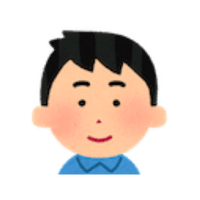 We especially recommend the introductory electronics kit, which is only available on Amazon for a great price.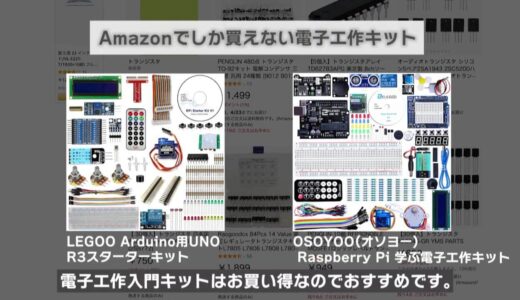 The following chart summarizes the online stores listed here in a table.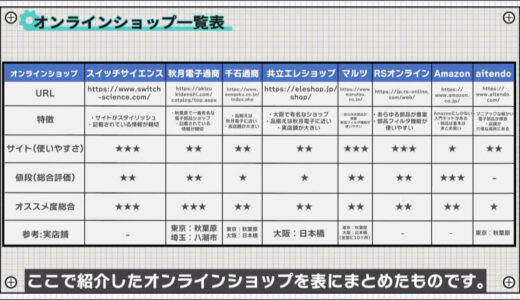 Please refer to the video summary section for a link to the video.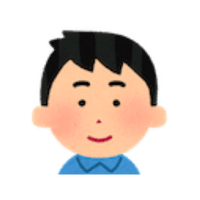 In addition to the places mentioned here, there are many other online stores that sell electronic components.
For example, there are many robot stores that have a large selection of robot-related parts, and there are also many specialized websites that are interesting to explore.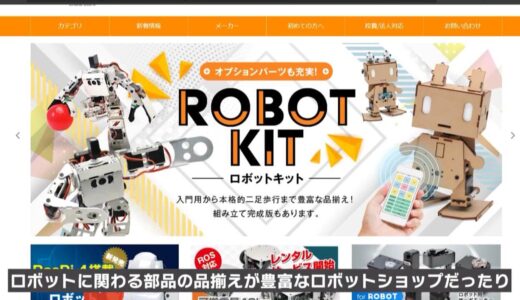 Recommended Physical Store
The following is a list of recommended physical stores, divided into the Kanto and Kansai regions.
The center of the Kanto region is Akihabara, where many electronic parts and equipment stores, including Radio Department Store, which has been in business for 70 years, are located. The main shopping area in the Kanto region is Akihabara, where many electronic parts and equipment stores are located.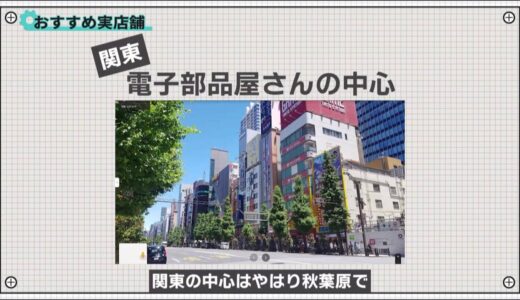 Of these, my top recommendation is Sengoku Tsusho.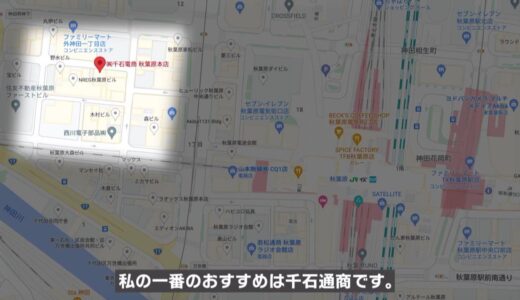 It is probably the largest parts store in Akihabara, offering a wide range of products from resistors, transistors, and other small parts to circuit boards and tools.
In addition, the store is spacious, allowing customers to search for products in a relaxed atmosphere.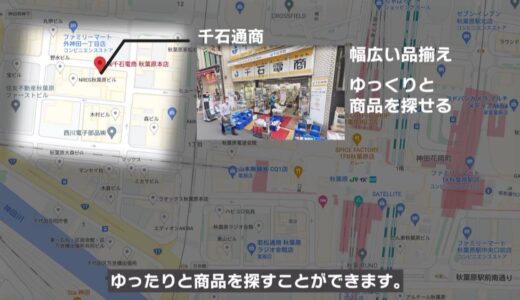 There is an Akizuki Denshi right next to it, but that one is always very crowded, so I don't really use the actual store.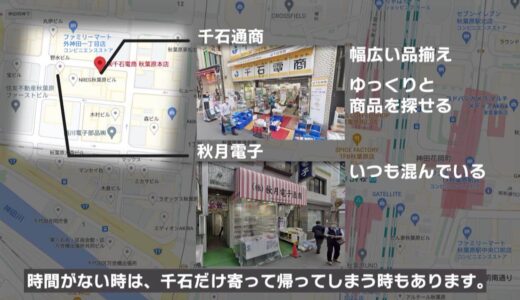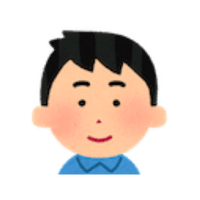 Sometimes, when I don't have much time, I just stop by Sengoku and leave.
As for maniac stores, Pikarikan, which specializes in LEDs, a drone store said to have the largest selection of drone-related parts in Japan , and a circuit board workshop with universal circuit boards lining the walls are also interesting, so those interested should stop by.
Next, the center of electronic component shops in Kansai is Nihonbashi.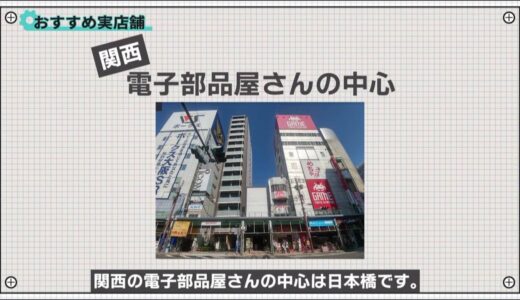 Although there are not as many stores as in Akihabara, however, Silicon House and Digit, which are operated by Kyoritsu Eleshop, boast a fairly extensive lineup.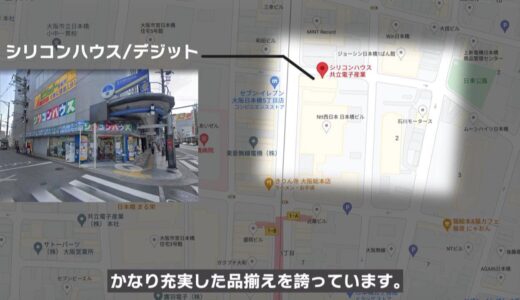 I have been there only once, and for myself, who usually goes to Sengoku Sho, I felt that it was as big or bigger than that.
Other districts seem to have fewer large stores, but Marutsu also has 10 stores nationwide, so even those outside the Kanto and Kansai regions can find a good parts store if they stretch their legs a bit.
Incidentally, if you want to find out if there is an electronic parts store near your house, we recommend the website called Japan Nationwide Electronic Parts Map.
This site was created with information the creator received via Twitter and includes stores all over the country.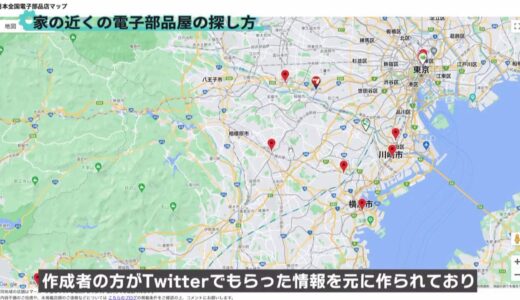 In fact, even some of the stores were listed as quite hole-in-the-wall, such as Sato Denki in Machida City, Tokyo.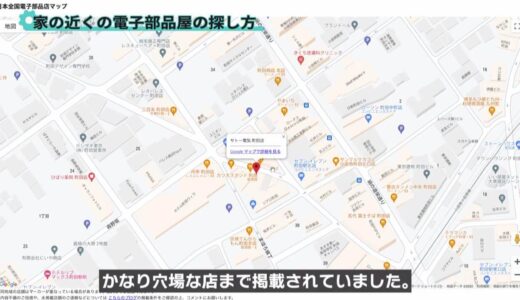 It is also free to use, so why not access it?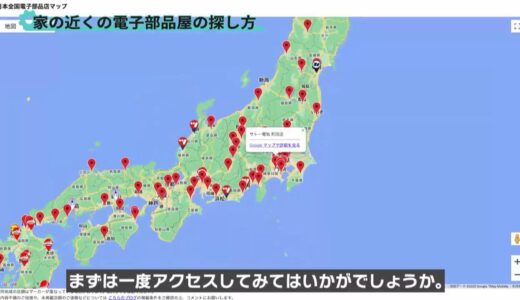 summary
In this issue, we have introduced some recommended electronic component stores.
As discussed in the video and article "How to "successfully" buy electronic components," both online and brick-and-mortar stores have their positive aspects, so try to use each to your advantage.
On this site, we post videos and articles that allow you to learn electronics construction systematically from zero, including explanations of the minimum knowledge and tools you need to acquire.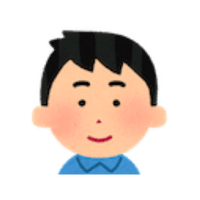 If you want to learn more about electronics, please check out our other videos and articles.