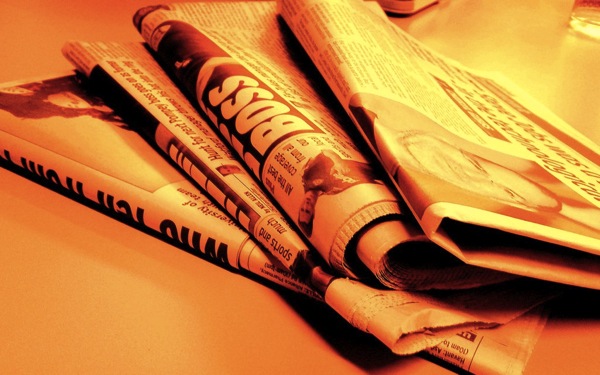 photo credit: NS Newsflash via photopin cc
Good evening, this is Bono.
STORY TO AUCTION: I sent out a press release since I had just released an auction that spelled out the thoughts and feelings of the sellers.
I didn't know where to send any information, so I sent it from one end of the site to the other.
I don't have any results yet, but I'm hoping it will be of some help to you, whether it's anti-reference or not.
Referenced sites
I referred to the following site because it was the most comprehensive I could find in terms of "press releases" and "web services.
Make the most of your press releases! Summary of 39 -> 37 press sites where you can post your press releases for free *Revised on 9/10 | LIG Inc.
Site to which you sent the press release
I sent it to the following sites. There is a dedicated form and a direct email address.
tech crunch
techable
Startup Dating
VENTURE NOW
Net Venture News
hack for boys
Web Marketing Blog
Webmaster Forum
MarkeZine
STRAIGHT PRESS
RocketNews
Mynavi News
INTERNET watch
INPRESS INNOVATION LAB.
Hatena Bookmark News
Sites that did not send press releases
The following site seems to accept only corporations, and I, as an individual, did not send it.
value press
Zero press releases
Week As PLUS
Also, I did not know where to send the following site for acceptance and ended up not sending it. I guess they are not very active in introducing new services.
The following is not sent as it is application-based.
APP BANK
Meeteye.
Applision
Ms. iPhone
The following is something of a different color, so I'll pass.
@IT
IT Media
Business Media Makoto
enterprise gin
EE Times Japan
EDN Japan
MONOist
Internet.com
RBB today
cloud watch
JCAST News
The following is gadget-based, so I'll pass.
What we sent.
I thought about it in my own way and thought about the text. It's pretty long when I look at it now.
The person in charge is surely going through dozens of e-mails a day, so maybe half this amount would be better.
Title.
Press Release】"STORY TO AUCTION", a place to share your passion for auction items, has been released.
body (of letter)
XX News Contact Person
Thank you for your help. My name is YY and I run a personal web service.
We are pleased to announce the official release of our "Story to Action" service on December 6, 2013. We would appreciate your consideration for inclusion in your article.
■Title: STORY TO AUCTION -Auction of the Seller's Thoughts
■Site URL: http: //storyauc.com/
■Overview: A place where auctioneers can share their passion and stories
When you enter the auction ID of an auctioned item, you can create/edit a story about the item. Viewers who are interested in an item can click on its photo to go to the bidding page.
Details: Auctioneers can describe the background of their purchases, how they cherished the items while using them, and why they decided to sell them. For those who are considering bidding on a product, this site provides information about the seller's personality and how carefully the product was used, rather than just the product pages on an auction site. If you read the seller's story and like it, you can jump to the bidding page. Currently, only Yahoo! Only individual sellers are allowed to list their items (vendors are not allowed to list their items).
Background: Today's auction sites have lost much of the fun they once had. This is due to the fact that they are no longer much different from shopping sites, where similar products are randomly displayed due to excessive intervention by vendors, individual sellers have become less conspicuous, and troubles during auction transactions are reported on TV and other media. In addition, the product pages list the current price, payment method, photos, and a few explanations, and there is no place for the seller's "feelings" to enter. In addition, the price of a Type YY ZZ camera released in 20XX, for example, is determined by that information alone, and even if the seller has taken good care of the camera, a higher price can hardly be expected. This service can solve or alleviate all these problems. By telling the seller's story, the quality and condition of the item can be appealed, and potential bidders can read the story, sympathize with the seller, and select the item based on the seller's personality. It can be said that it is an experience of buying not only "products" but also "stories".
For inquiries regarding this matter, please contact Blog: http://start-electronics.com/ Name:AAA Email:BBB Tel:XXX-XXXX-XXXX
Thank you for your consideration of the above.
And a few minor tricks.
Since this site is all about writing stories in the first place, "Let's notify the people who actually list on Yahoo!" So, I thought, "Let's notify the people who are actually listing their items on Yahoo!
A rather expensive item was listed for sale, and a person who appeared to be a private seller asked, "Would you like to advertise it on this site?" I was very surprised.
It is easily rejected.
Well, that's right, how suspicious it was.
All that remains is to wait.
If you just do it, wait.