Good evening, this is Bono.
I took a vacation and visited Kwang Hua Commercial Center and its vicinity, which is known as the Akihabara of Taiwan.
The scale is smaller than Akihabara (about half to one third?). The parts are quite cheap, and I was going crazy alone.
I recommend it because it is rarely mentioned in guidebooks, there are few Japanese tourists, and it is located about 10 minutes from Taipei Station, the center of the city.
Why not stop by when you visit Taiwan?
Near Gwanghwa Business Center
Familiar signs and manufacturers from Japan line the streets.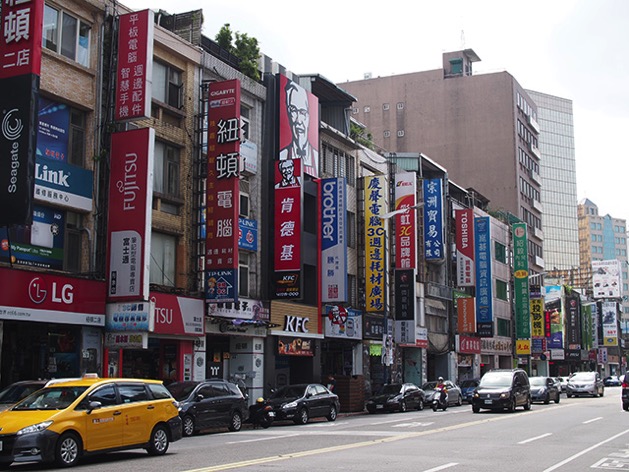 The atmosphere is still somewhat similar to Akihabara.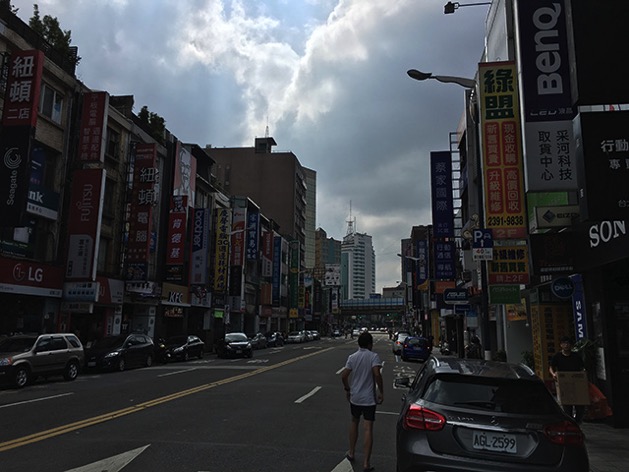 In the distance is a still new building called Sanso Seikatsu.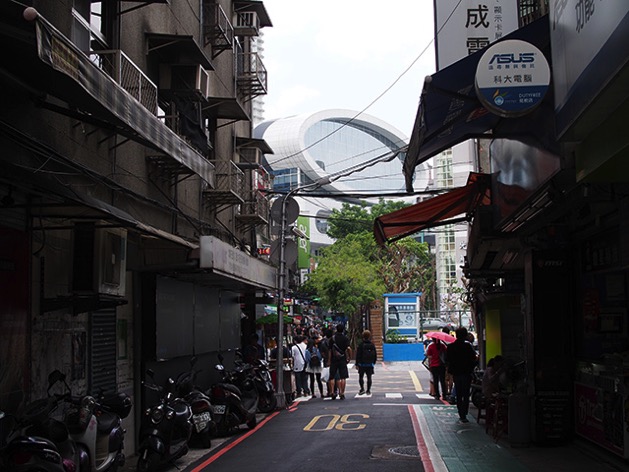 The alley is lined with restaurants.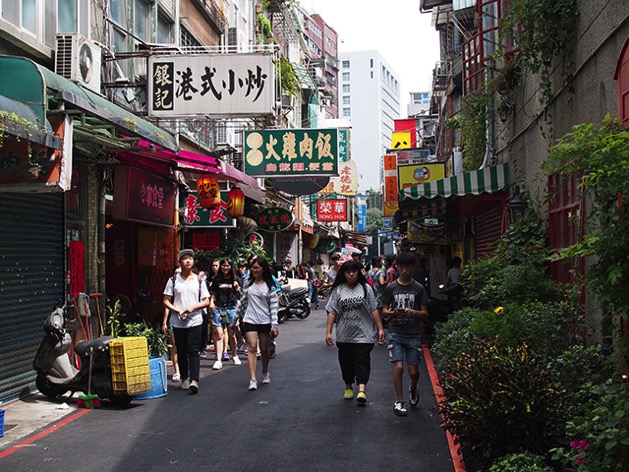 My favorite tapioca drink shop. The ones here are really good!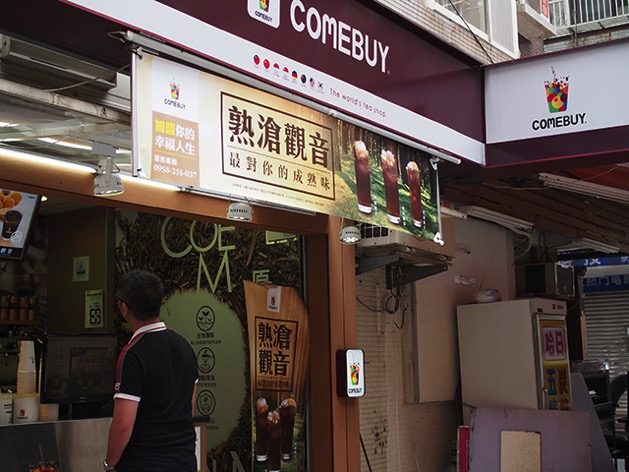 A parts store near the tapioca shop above. Familiar soldering irons are displayed in a cool way.
Incidentally, a quick walk around revealed that this was the only parts store that sold chip resistors of any kind.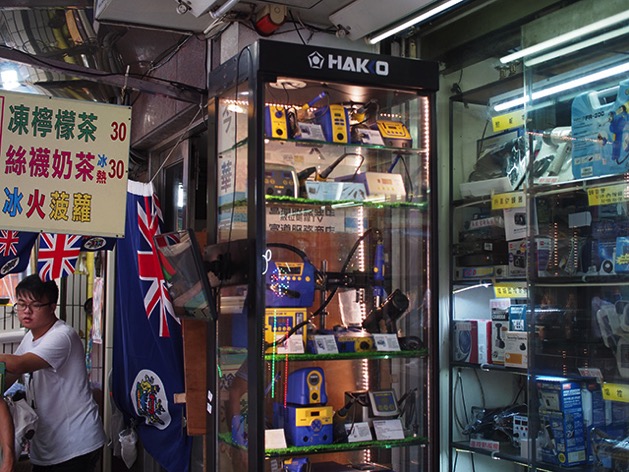 The shelves are all over the place.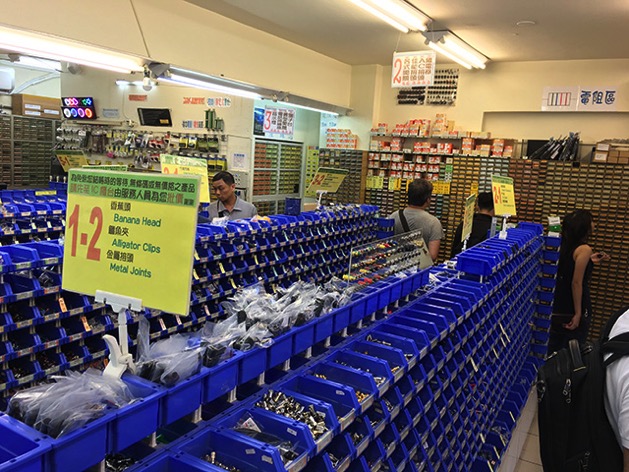 The aisle looks like this. The shelves contained switches, plugs, connectors, battery holders, and more.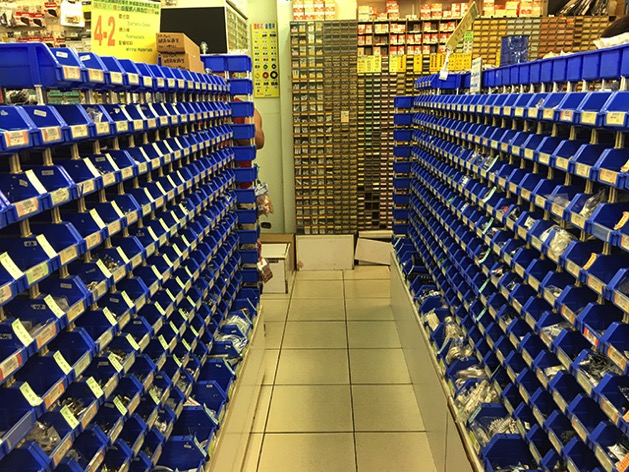 On the back shelf were chip resistors, chip capacitors, electrolytic capacitors, and other commonly used components.
I was impressed by the handwritten resistance and capacitance values on all the parts. It was a very patient work.
The price was less than half of what you would pay at Akizuki or Sengoku! (I think it was about 1/3 of the price)
I went crazy and got all the E12 series of each chip and lead resistor in a sweat.
Of course, we also got chip capacitors and electrolytic capacitors!
However, since the manufacturer is unknown, it is for consideration only,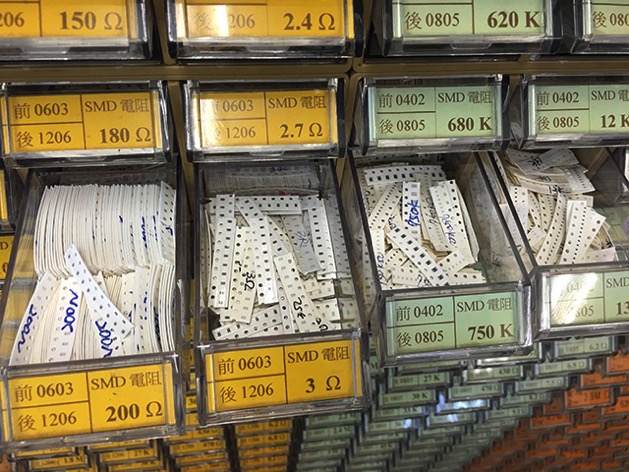 Guanghua Business Center
A little further down the street, you will see a large shopping building. This is the famous Kwang Hwa Commercial Center.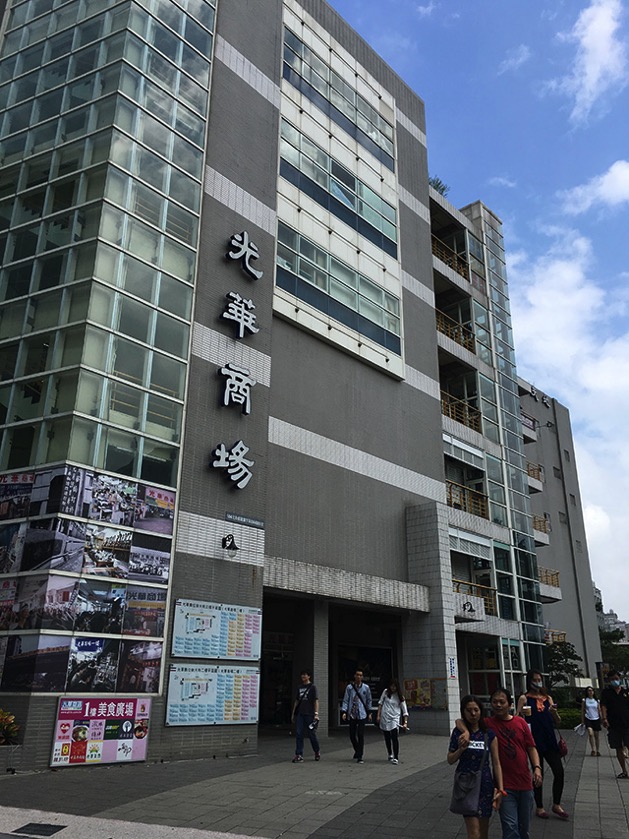 Here is the information board in the restaurant.
Only the 2nd and 3rd floors are listed, but the store was up to about the 5th floor.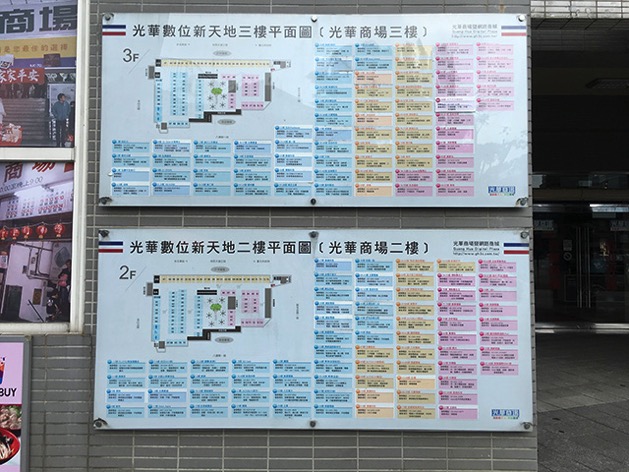 Inside.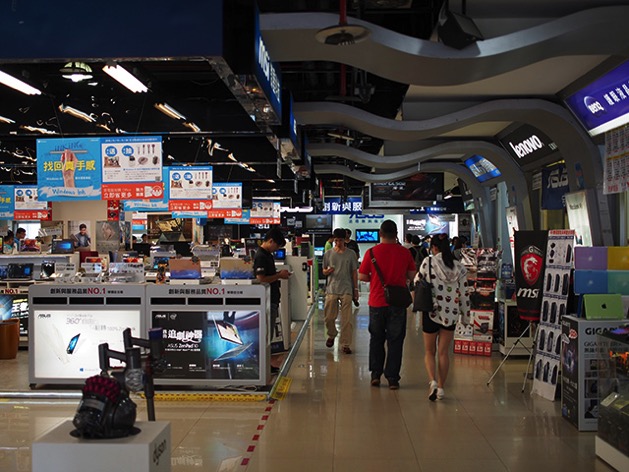 Also here.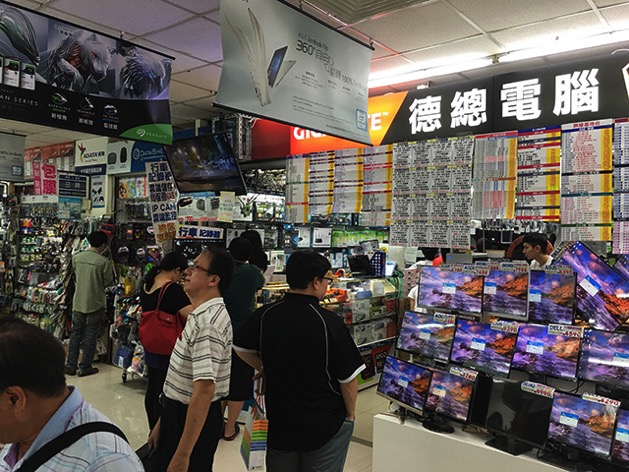 Also here.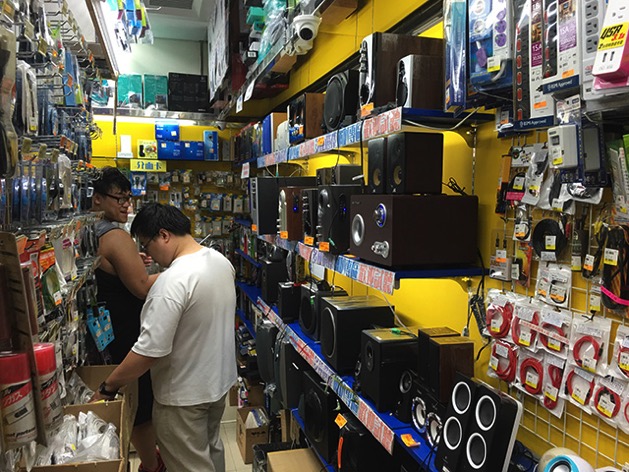 There are many people.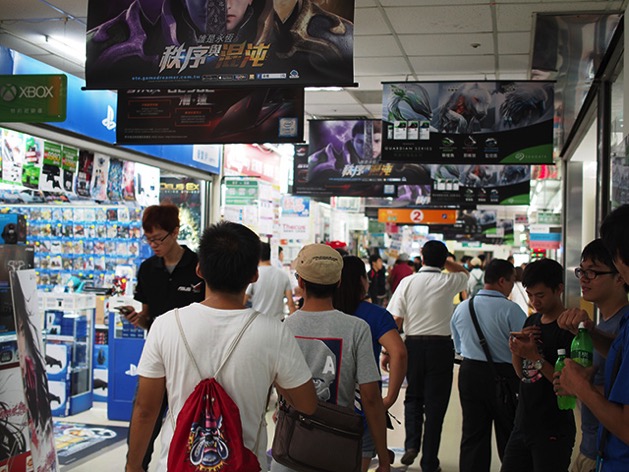 As for the lineup of stores, none of the parts stores mentioned earlier were present, but instead there were computer stores, computer peripherals, games, phone case stores, speaker stores, measuring device stores, etc. in disarray.
Most of them were finished products.
Sanso Seikatsu SYNTREND
This is a quirkily shaped shopping building named Sansho Seikatsu, located right in front of Kwang Hua Commercial Center.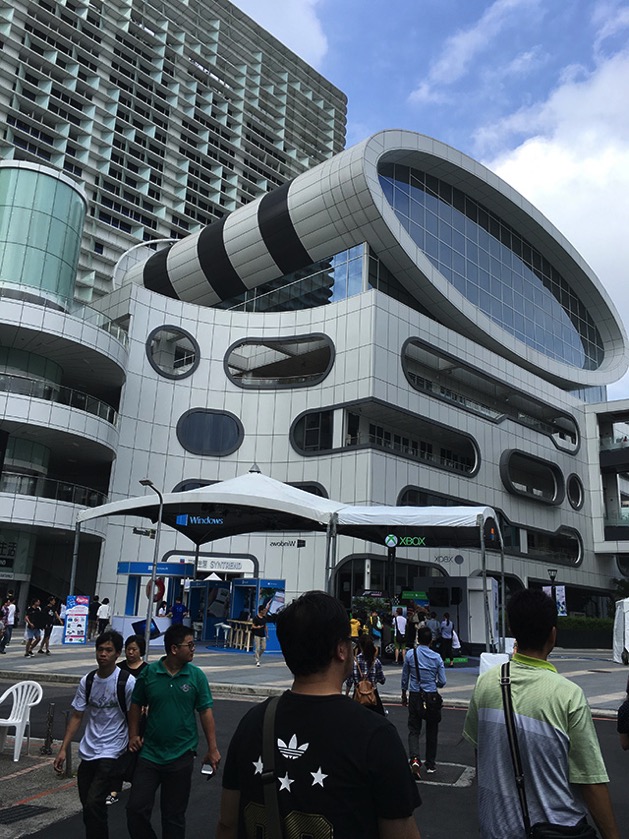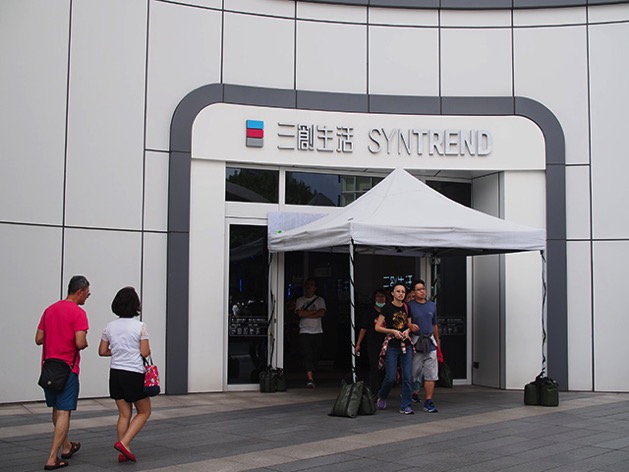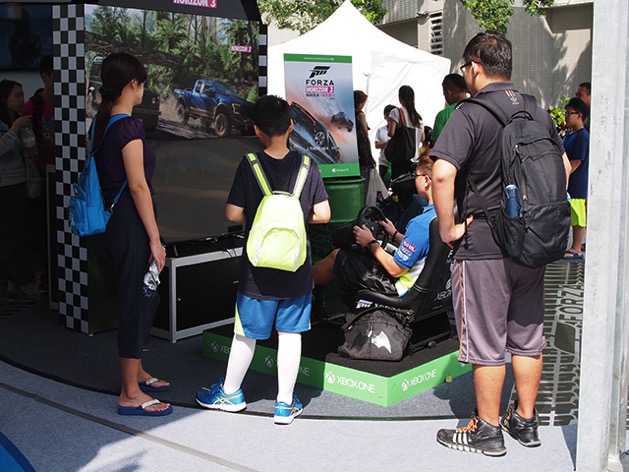 It seems to have just been built, and the interior is far more sophisticated than that of Kwang Hua Commercial Place.
Events also seem to be popular, and on this day, a VR experience event was held and there was a line of people waiting in line.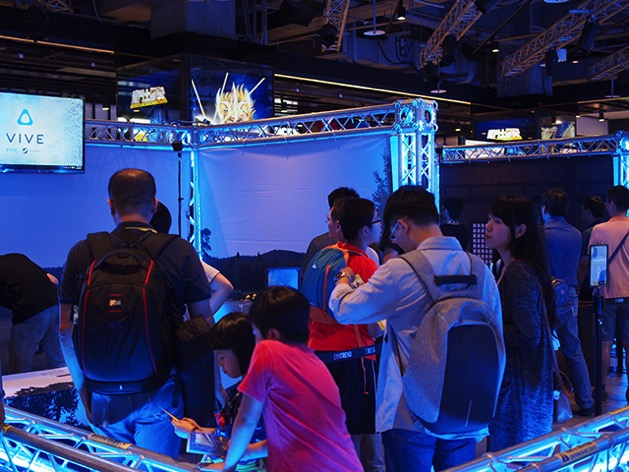 Saint Seiya for some reason.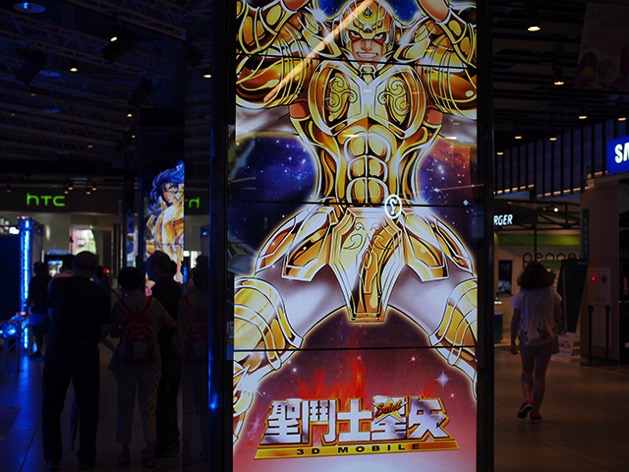 Floor Guide.
From the 1st floor to the 7th floor, there is a wide array of home appliances and electrical goods.
It is like a stylish version of Bic Camera.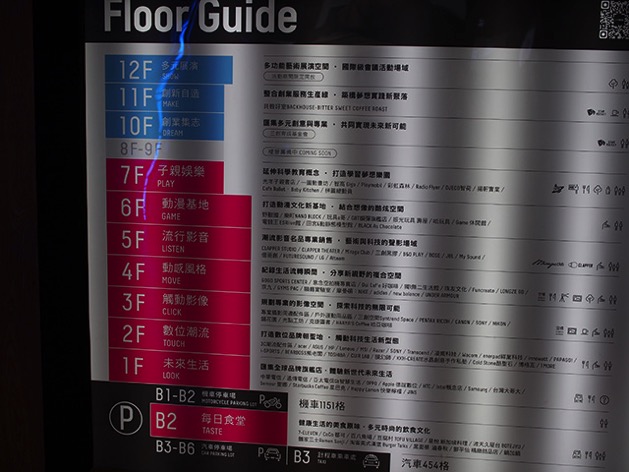 There were also fashionable home appliance accessories and sundry stores.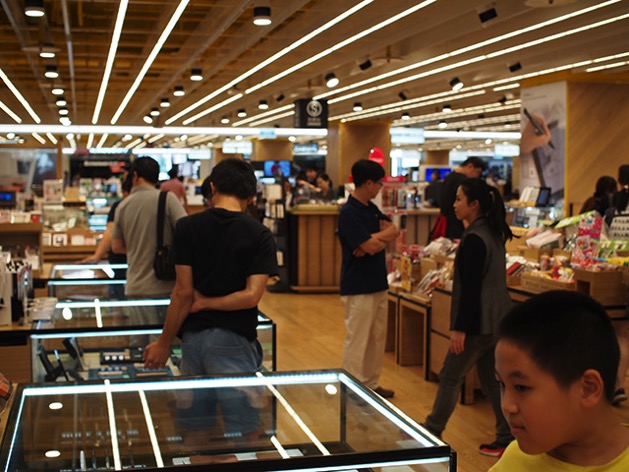 A VR experience that is rarely seen in Japanese electronics stores, riding on a vehicle that moves in time with the images.
They are not very interested in it, and everyone around them is playing with their phones.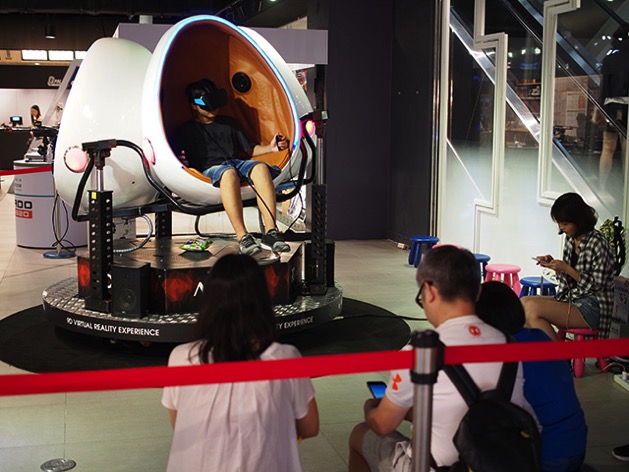 And a drone store, of course!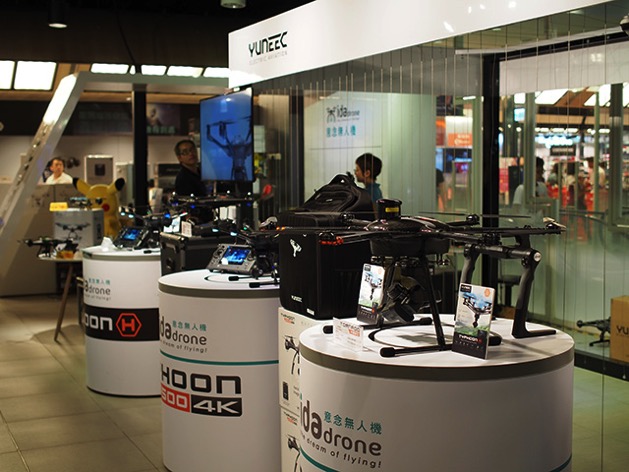 B&O PLAY store never seen in Japan! I want speakers.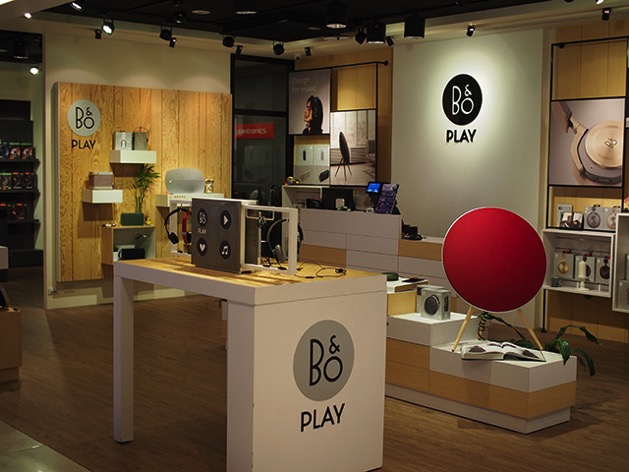 I want to go back.
I quite enjoyed the Taiwanese Akihabara.
Although not large in scale, the density and the lineup of stores and streets with a slightly different atmosphere from those in Japan made for a different kind of enjoyment than in Akihabara.
I couldn't show you all of them here, but there is a good dumpling shop in the neighborhood, some casual interactions with the wait staff, and overall a very satisfying trip.
I would like to go back.
There is also a MakerFaire in Taipei, so I would like to go to that if possible.