Make:Japan's huge event will be held on Nov. 3 and 4
I started to get interested in electronics and thought I would build something myself, but I couldn't make it in time.
Deadline 8/27 is too early. Make: Japan | Technology on Your Time
I have no choice but to go and see it as a participant. Exhibitor information was available and there were a number of gadgets that caught my attention, so I listed them.
I think I'll go see at least this one.
.39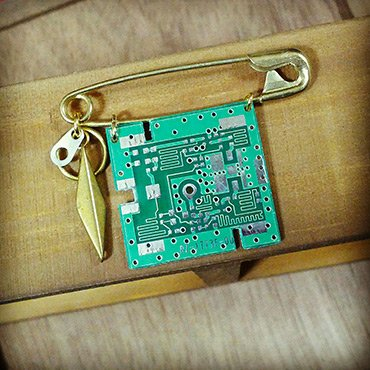 I'm moeing the electric board. I also found a butterfly-shaped electric board at a general store in Tokyo and bought it without thinking, but I have no use for it and ended up leaving it on my desk. If you have a use for it, I would love to reference it.
BONSAILAB.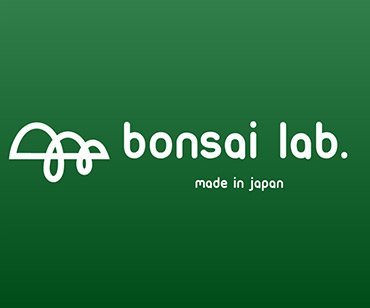 It was apparently produced by a group of people called BONSAILAB. I was interested in the 3D printer and the cute logo, so I think the contents are also promising.
Uncle FRISK.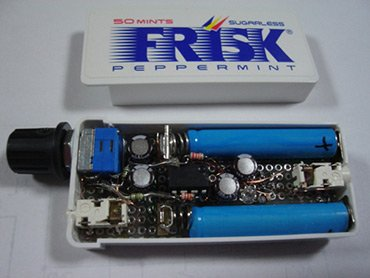 This was more of a gotcha than a concern! I picked it up like that.
Myself, I was thinking that the FRISK case was so cute that it would be popular if I did some electronic work with it. Then I saw this exhibit.
Moreover, the idea of becoming an audio device is interesting. As you can see in this picture, FRISK has a rather large capacity that can easily hold AAA batteries.
But, the way it looks, I don't think I can put in the all-important frisking. I still want to make a gadget that can be properly enjoyed all the way to the frisk.
FUKUSHIMA WHEEL

The exhibit was also a finalist at the recent JAPAN NIGHT and was successfully selected to go to San Francisco.
They have numerous tricks on their bicycles that have helped in the recovery efforts. This is curious.
Oscilloclock.com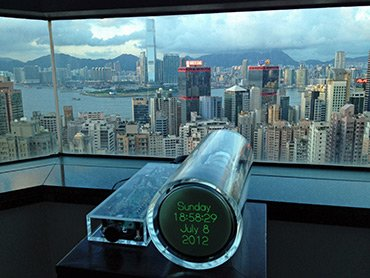 For me, coming from an electrical background, I get very squeamish when people say Lissajous figures in Oscillo.
Part of me wants to feel nostalgic with a retro oscilloscope, and I am also interested in the Circle Graphics technology, which is said to provide a smooth display.
tapioka-eng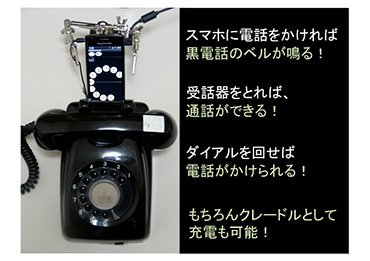 The point of this work is that the gadget can be used without downloading an app. I would love to know how it works.
If this can be done, the range of hardware use would be greatly expanded. Maybe a gadget could be placed at a tourist attraction, and if you plug it in, it would guide you to the local points of interest in that area.
winkle

This is the exhibit of the team that won the hardware category at the recent Mashup Camp, a special event at MashupAward9.
I was also competing in the hard division, and was intimidated by this team's high level of perfection and their ability to conceptualize in a way that thrilled me. We look forward to subsequent upgrades.
Shakashaka Brush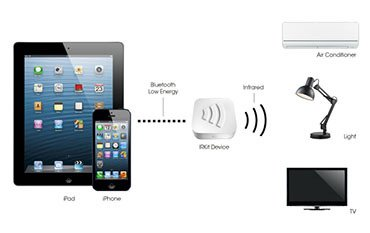 I love these kinds of collaborations between everyday items and electronics! I love this kind of collaboration between everyday objects and electronics. The character seems to move in conjunction with the toothbrush, and I'm looking forward to seeing how it works.
grape tea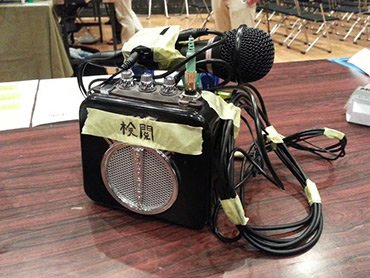 I love one-liners like this.
therefore
I think there were about 200 works at a glance. I'm already full. I'll look around as much as my strength will allow! I'm looking forward to it.