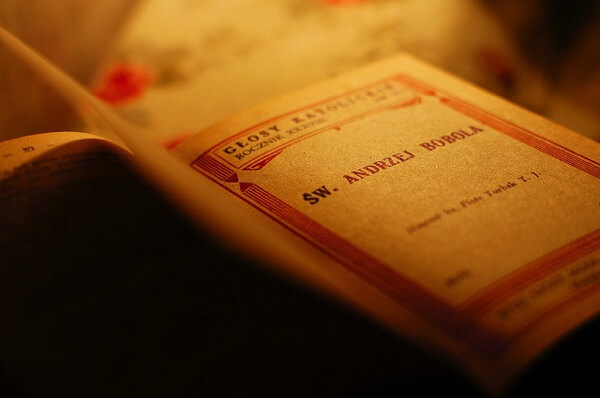 photo credit: FotoKatolik via photopin cc
<
p >Good evening, Bono.
On 9/26/2014, a collaboration store between Yahoo! Japan and Book-Off, Yahoo OFF! opened in Shibuya. I happened to visit the store on the second day of its opening, so I will introduce it to you.
What is Yahoo OFF!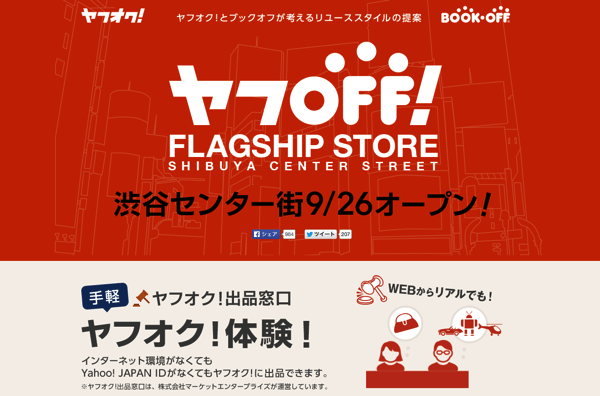 Flagship store opened in Shibuya, Tokyo! - Yahoo!
Yahoo OFF! is a collaboration between Yahoo! and Book-Off collaborated on this store.
The store not only sells used books and games like a regular BOOKOFF store, but also offers a listing service on Yahoo!
The following has been covered in the news Yahoo! ×xBOOKOFF "Yahoo!" opens in Shibuya, offering items for sale just by bringing them in - ITmedia News
Report on the trip
I happen to get a handout in Shibuya.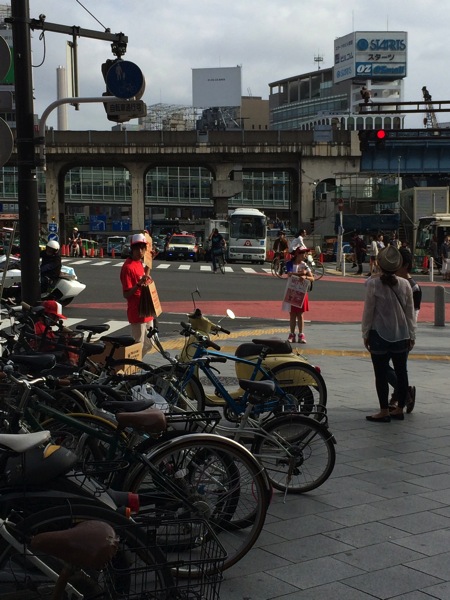 While wandering around the Shibuya station area, I spotted a man handing out Yahoo OFF!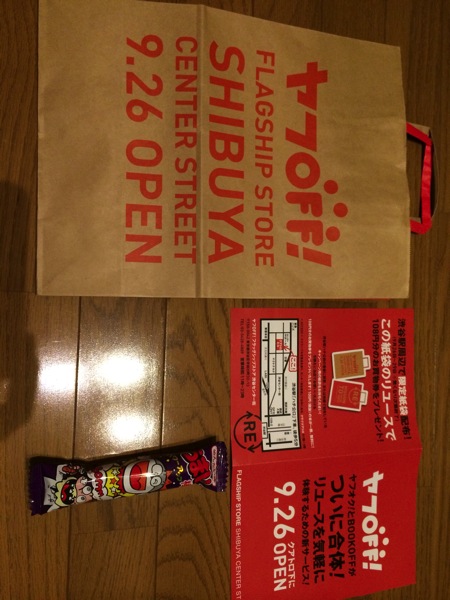 Contents of the handout. Paper bag, booklet, and Umaibo.
I knew in the news that they were opening a physical store in Shibuya, but I didn't know that they had just opened exactly yesterday. I had just enough time and found out that the store was close by, so I decided to go there.
I went there.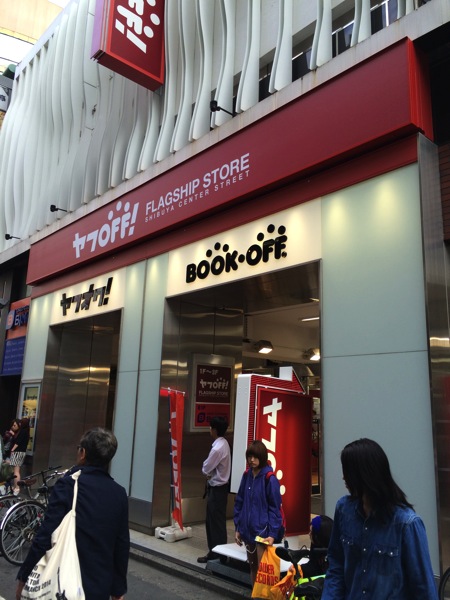 I found it after passing through Center Street! I guess it's about a 5 minute walk from the Hachiko exit of Shibuya station.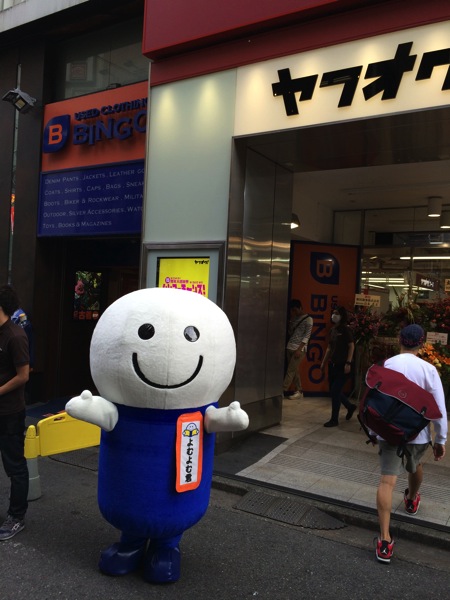 A standard event, a suspicious character welcomes you. By the way, this person is called Yomu Yomu-kun.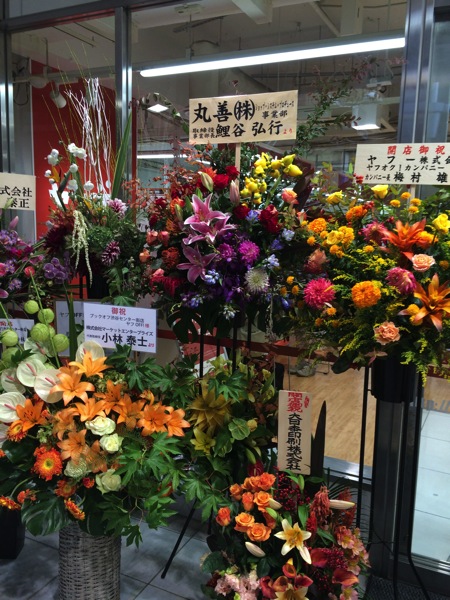 This is also a regular bouquet! Yahoo, Maruzen, Dai Nippon Printing, etc. etc.
Store Overview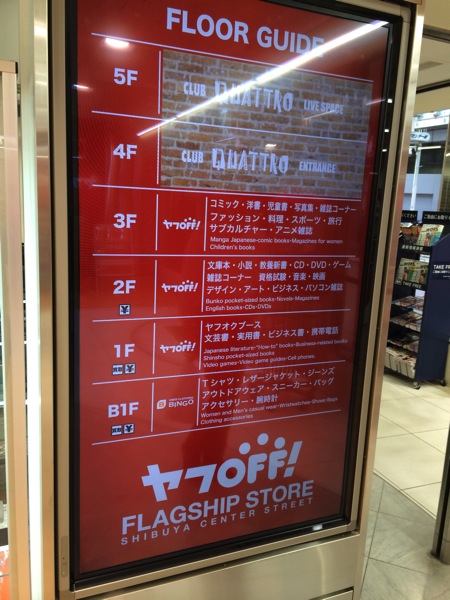 The 1st-3rd floor of the building is the Yahoo! There is a Yahoo! booth on the first floor, as well as newer business and technical books.
The 2nd floor is for paperbacks, games, computers, design, etc. The 3rd floor is mainly manga.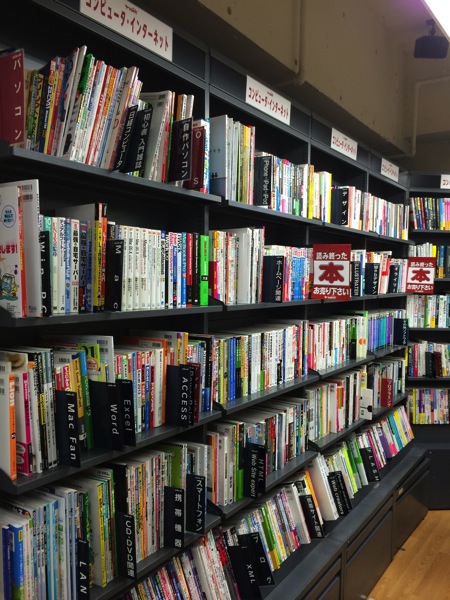 I immediately went to the computer section, which has a wide selection of about 4 shelves. There are office software, networking software, design software, homepage creation, servers, etc.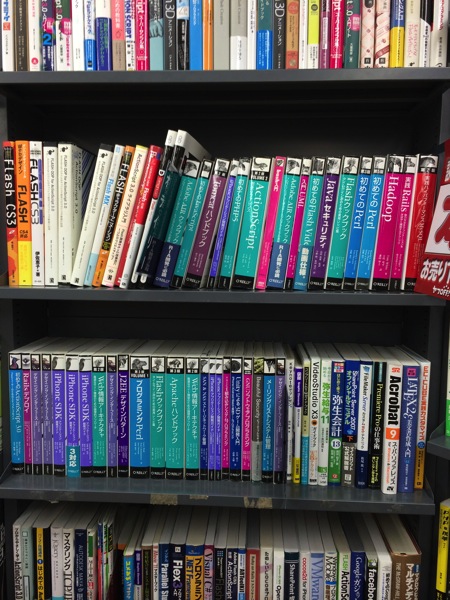 They also have a large selection of O'Reilly books. An assortment that you can't find at your local Book-Off lol.
I recommend this! Coupon for a free book
As a special offer unique to this store, which is not available anywhere else, you can receive up to three free books per month, although they are limited to 100 yen books only! This is a special offer.
Really? I was skeptical, but I gathered up my courage and used it.
Courage to use the coupon. And got it!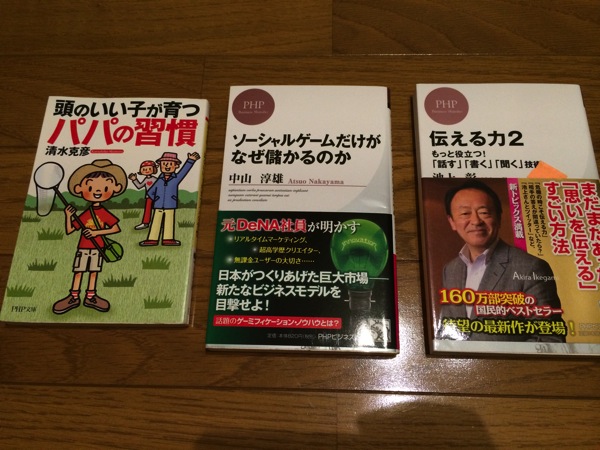 These are books related to dads, as I am now a dad, and my favorite business books published by PHP Publishing.
This is really free!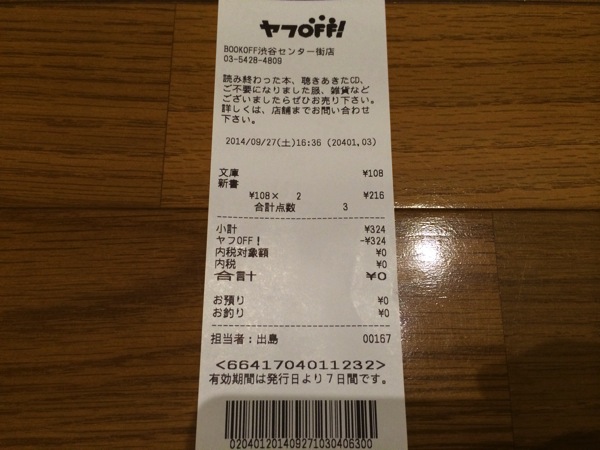 This is the receipt of evidence. The price for 3 books was originally 324 yen including tax, but since the coupon was used, the price was reduced to -324 yen, and the total was 0 yen! I could really buy three books for free.
How to register a coupon Here is how to register a coupon.
Access PassMarket with your smartphone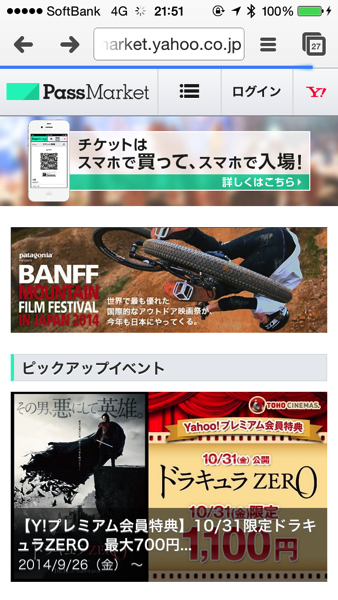 PassMarket - Create and sell tickets with no fees!
Access the above site with your mobile phone.
Find a coupon on Yahoo! OFF! and fill out a survey to confirm your application.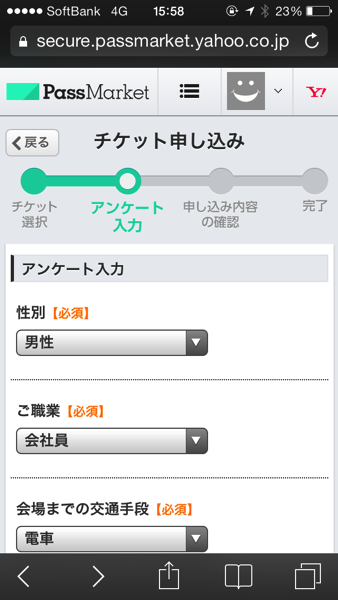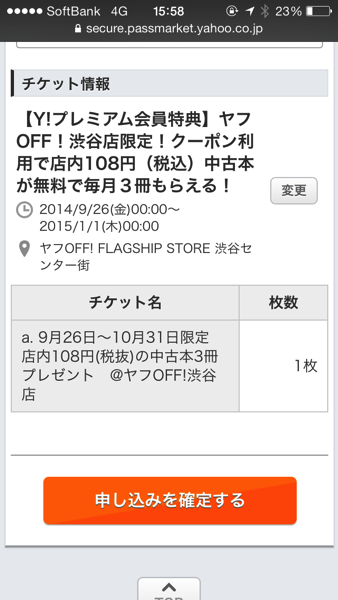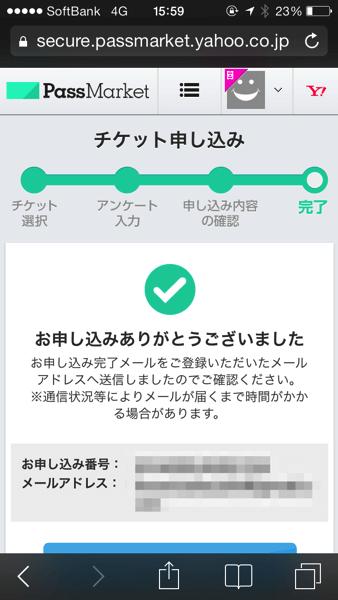 All you have to do is show the coupon on your smartphone at the cash register.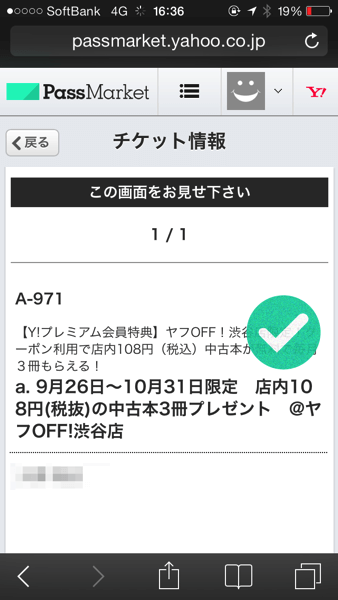 When you show it to the cashier, the clerk presses a button on the screen and a check mark appears, meaning it has been used.
impressions
This is a very good value coupon, but the gift is limited to 100 yen books, so some people may not find a good book.
However, I am not lying, and I think there are quite a few people who will actually visit the site like I did after seeing this, so I felt it was a very good business strategy to use.