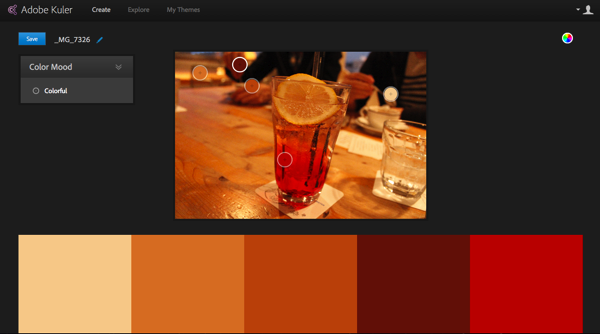 Adobe Kuler automatically picks up the characteristic colors from the image and creates a color scheme in no time.
treatment
Very easy.
1. Access Adobe Kuler.
2. Enter your Adobe ID to login.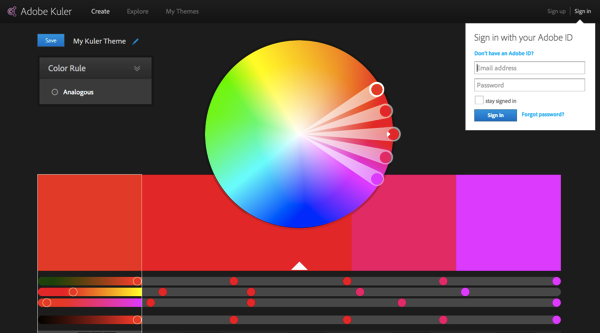 3. Select images as follows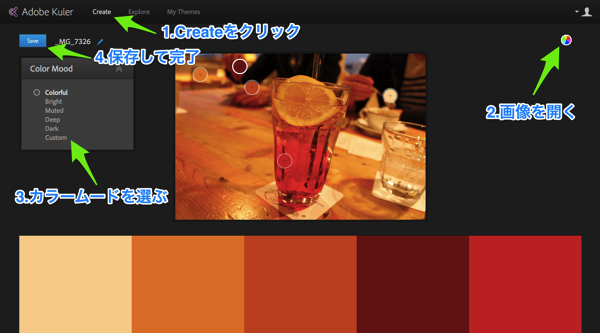 If you do not like the color scheme, you can switch the color mood or change the coordinates of each point with the mouse.
4. Save screen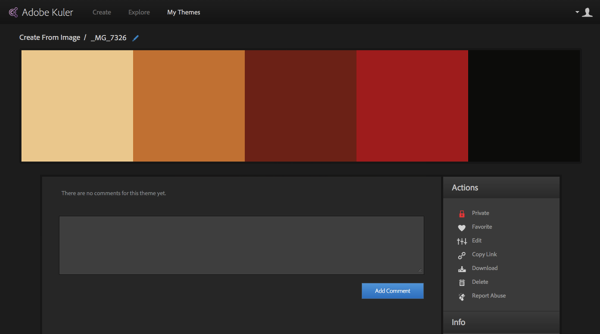 Click on a color to switch screens.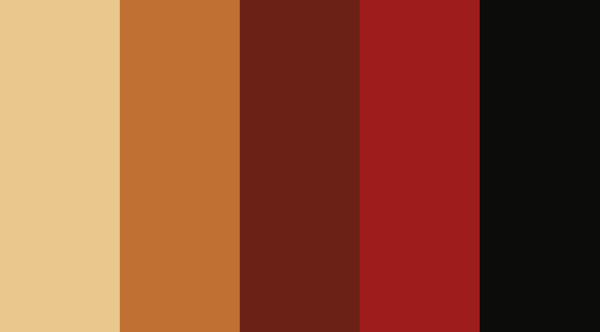 5. If you want to know the color scheme numerically
It is written on the following screen and the values can be copied.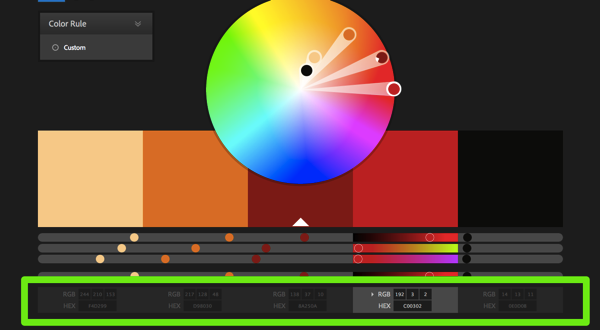 Changing the color mood
Colorful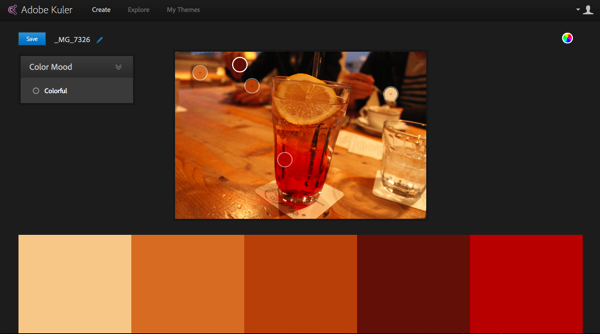 Bright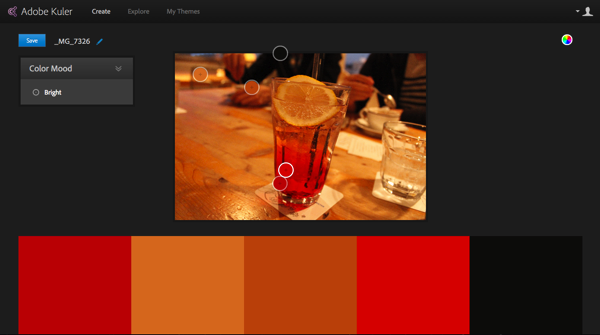 Muted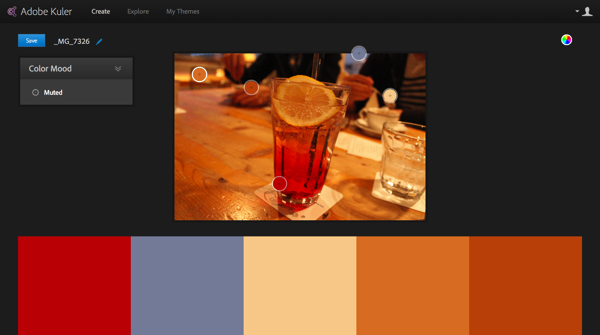 deep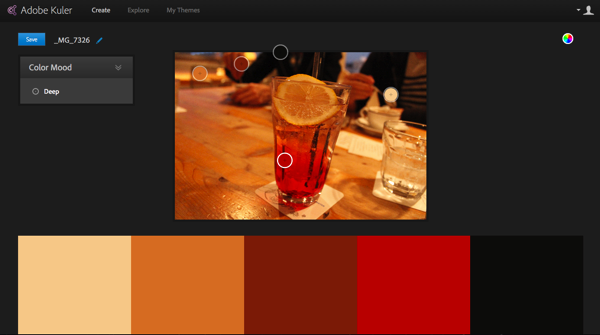 If you change the image...
All of the following are colors that were automatically extracted.
Delicious looking sushi too.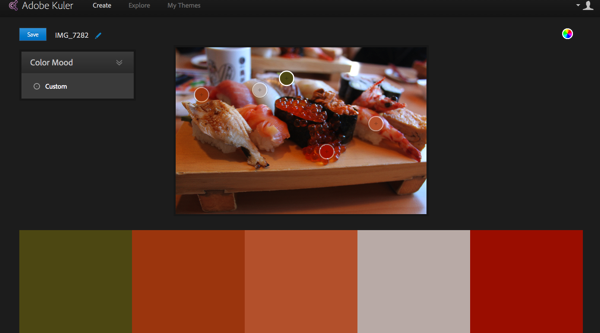 Colorful Christmas trees are also available.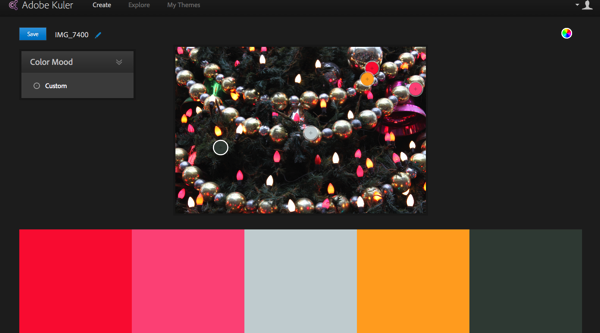 And a beautiful morning glow.
The bright blue sky and the sea, too.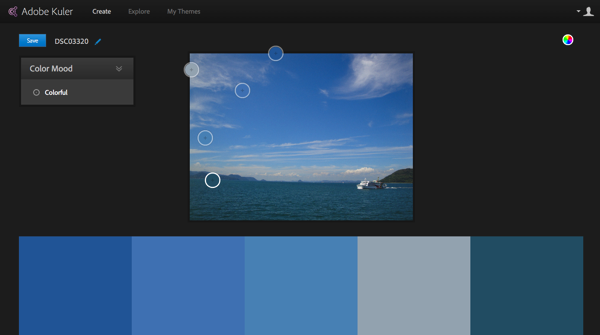 You can even do art!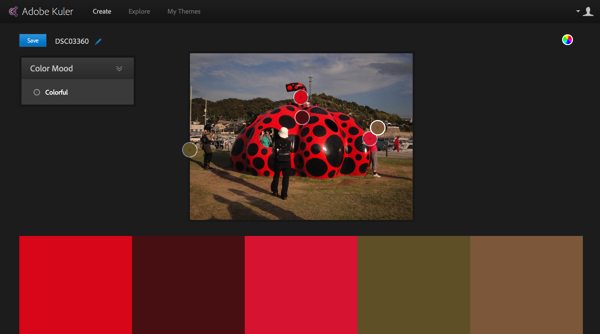 You can also see color schemes that have already been registered.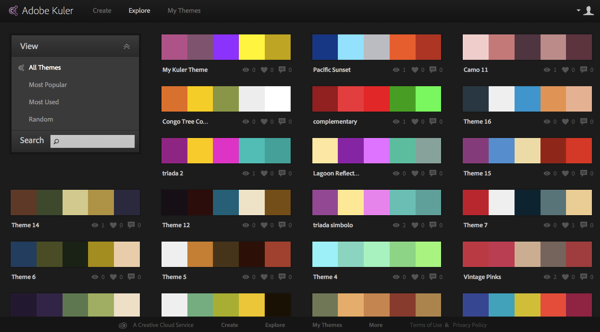 It is truly a perfect place to live.
I guess that's about it for now. If I have time, I'll try to make a site using Kuler.