Good evening, this is Bono.
I have recently made a video to promote an affiliate site I purchased.
In such a situation, I was wondering if there is any text-to-speech software that can give me a good narration? I've been looking for a good text-to-speech software, and I'd like to share it with you.
intended audience
Looking for a narrator for a video?
If you think that the conventional text-to-speech software is too mechanical and not good enough for your needs, then you are in the right place! For those who say
What is Speech Synthesis?
According to Wikipedia, speech synthesis is
Speech synthesis is the artificial production of human speech. It is a branch of speech information processing. Speech synthesized by a speech synthesizer is called synthetic speech.
Simply put, let's reproduce the human voice on a computer! In short, let's reproduce a human voice on a computer!
speech synthesis software
When I looked into it, I found a variety of text-to-speech software.
We will introduce them one at a time.
(in the) course of
This is a no-frills text-to-speech site that can be used with a Web browser.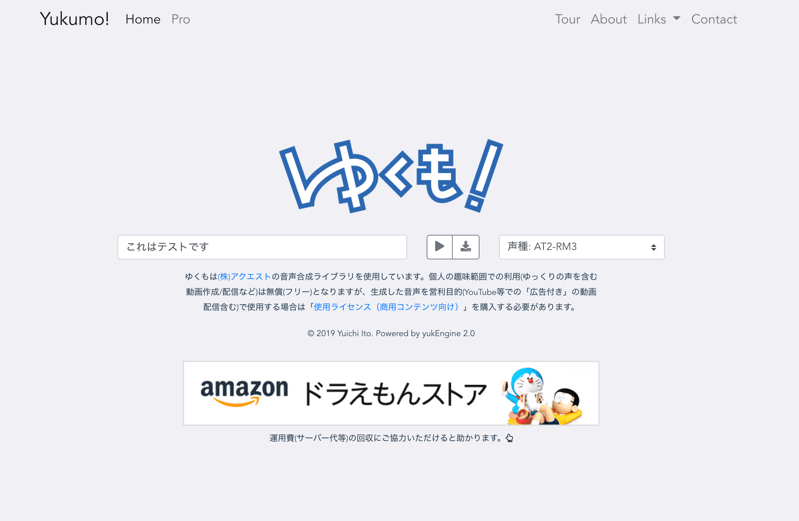 Yukuimo! Text-to-speech service

External links

They say it's free, but you can create audio from 29 different types as shown below! Amazing!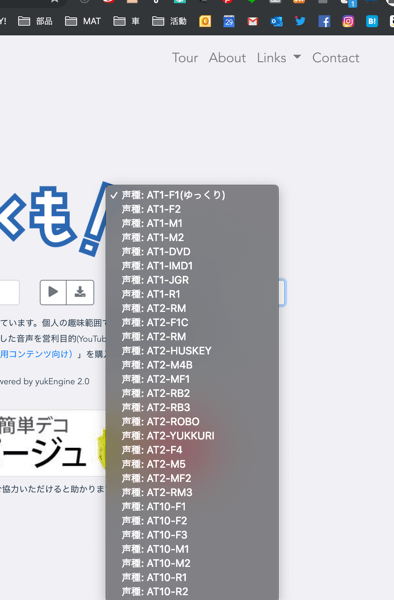 However, the feeling that a machine is speaking cannot be denied.
CMAN
This is another text-to-speech service that can be used on a Web browser.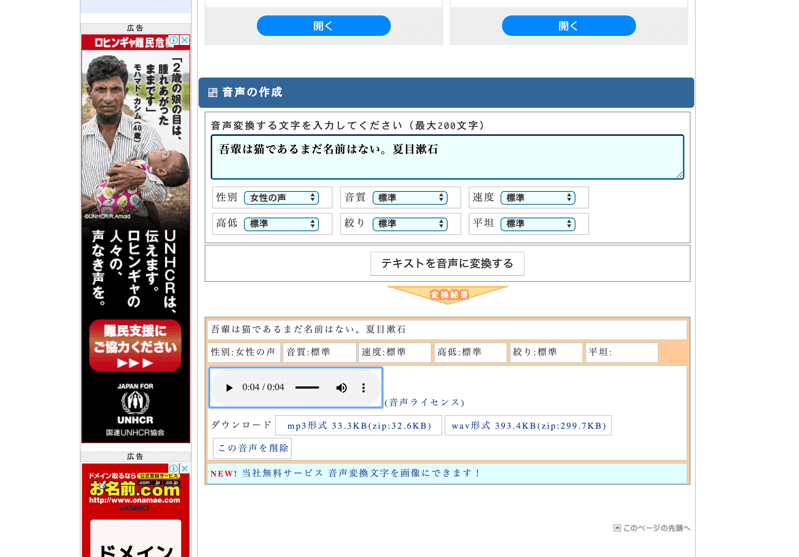 Text to Speech Conversion (Text to Speech) [Free

External Link

The great thing about this one is that you can freely change the high, low, and speed of the audio.

And it's free!

However, this also feels like a machine talking.
Standard audio software for Mac
According to the following site, speech synthesis can also be performed with standard Mac software.
It seems like a long and difficult procedure, so I'd like to try it when I have time.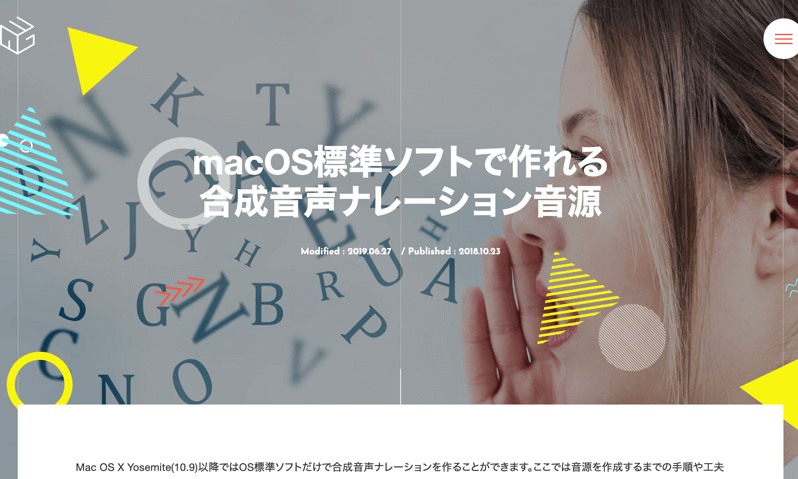 Synthesized voice narration sound source that can be created with standard macOS software

External links
AItalk3
It is a paid text-to-speech software under the Source Next brand.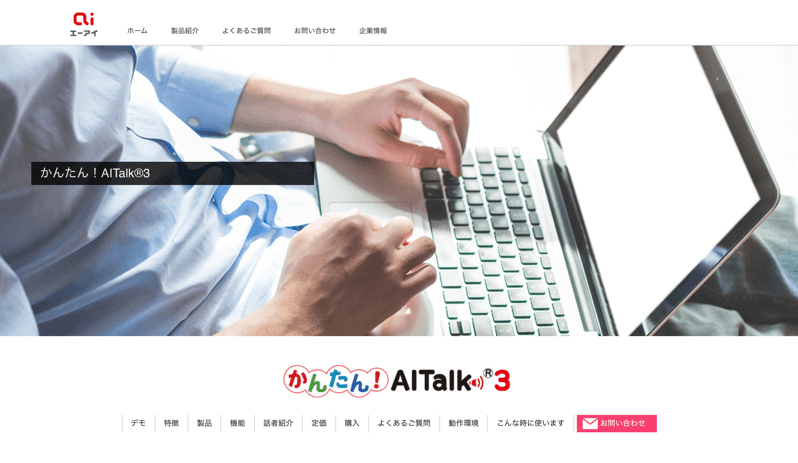 Easy! AITalk®3 | AI Corporation

External Links

In conclusion, this seems to be the only quality that is actually usable at this time!

From the above page, you can perform the following demos and experience the quality of the product.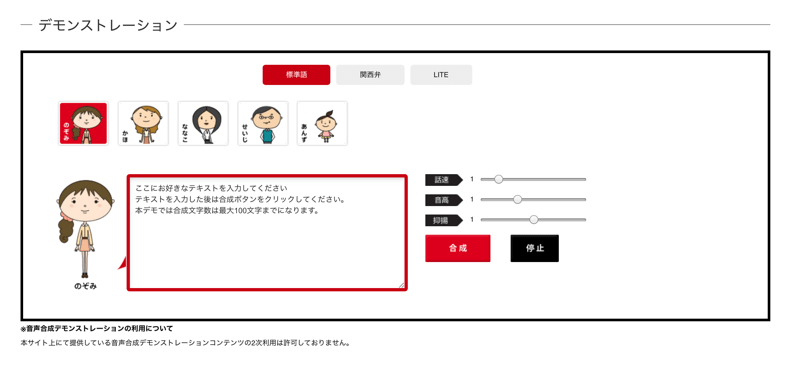 Please try it once!
Extra: AItalk (for corporate clients)
AItalk3, described above, is for personal use and can be purchased at a reasonable price in exchange for reduced functionality.
What I am interested in is the corporate software for this.
What a surprise, it is "with emotional function" as shown below!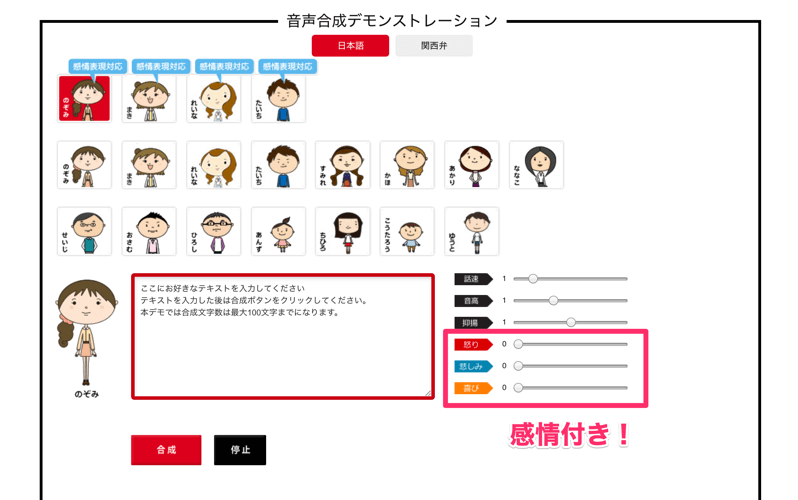 Text-to-speech software, speechreading, artificial and electronic voice [AI Inc.

External Link

The quality of this is also quite high, and I recommend that you experience it for yourself.

However, the fee is unknown, as it is for corporate customers.
summary
In this issue, I shared the results of my research on various text-to-speech sofas that narrate a nice voice.
In this way, it seems that the only quality that can be used properly so far is Source Next's AItalk3.
For now, you can either buy AItalk3 or try to create your own narration, hoping that the technology will evolve in the future.If I find another interesting speech synthesis in the future, I will share it with you.